2019 Dodge Grand Caravan Arlington Irving Dallas TX
2019 Dodge Grand Caravan Arlington, Irving, Dallas TX Dealer.
Classic is the Dodge Dealership near me to get the best deals on the 2019 Dodge Grand Caravan.
$26,795!
*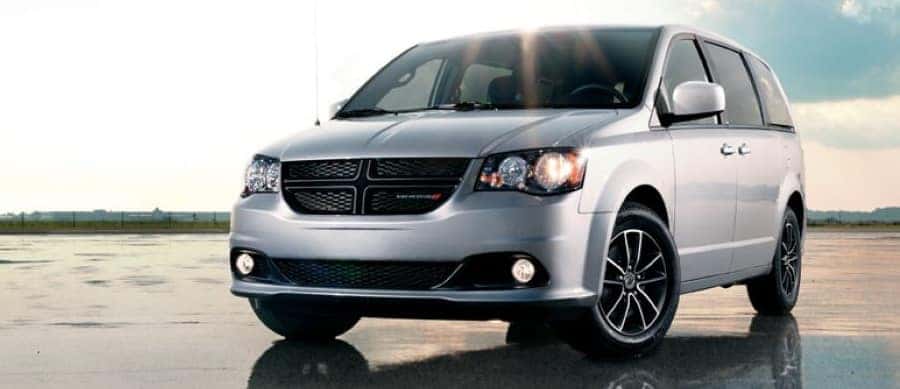 If you are in the auto market to look for a new vehicle, you'd understand how tasking it is to settle on a choice especially if you are not sure of which vehicle to buy in the first place. But if you are the type that loves practical vehicles that can provide you with a host of unique features, features that you will always want to utilize, then the 2019 Dodge Grand Caravan Arlington Irving Dallas TX for Sale would be the best option for you. Why? This is an auto that has been on the spotlight year in and year out. And for this year, as the car rolls into taking the number one spot again, there's more than the normal sleekness seen on its predecessors – all thanks to the all-round styling used for this year. Among all the features you will love about this car is the power lift gate option as well as the power side doors. With a magical touch button, you wouldn't have to slam your door as it does so itself and essentially not allowing you to hang on the rear hatchback to shut it close. Without mincing words, the year's model comes out on top in the variety of best minivans you can buy. With its varieties of great colors, you can see from the car's exterior that this van looks more or let's say better than most minivans in its class. In short, everything about this car speaks gorgeously both on and off the road.
The 2019 Dodge Grand Caravan Arlington Irving Dallas TX for Sale is able to accommodate seven people seated in standard cloth upholstery. It also comes with standard sliding rear passenger doors and third-row Stow 'n Go seats. Also included in the list of interior designs are the power-adjustable front seats, heated front seats, and heated steering wheel. Normally, the front seats are highly mounted, that way giving the driver a good visibility efficacy. There is a lot of room for both the head and legs in every of the three rows, thus implying that the third-row seating in this beauty is adult-friendly and has enough space to convey everyone for a tip to the park. Since they are floor foldable, they can go all the way to open more space to take some extra gears with you to the beach. Also, there are three complete sets of LATCH connectors that are included for securing child car seats, well placed for kids to sit safely and comfortably. There are two of those in the second-row seats, while the other one is at the middle seat in the third row. Comes with highend soft-touch materials paired with a durable cabin design that is plastered with a radiance of beauty that makes a better challenger among its rivals. With a standard rearview camera, and a user-friendly Uconnect infotainment system, driving this vehicle brings out all the sweetness in you. Other top-notch features like the 6.5-inch touch screen with a six-speaker stereo, satellite radio, USB input, a navigation system, Bluetooth, remote start, and a rear-seat DVD entertainment system are readily available to further augment the interior's look.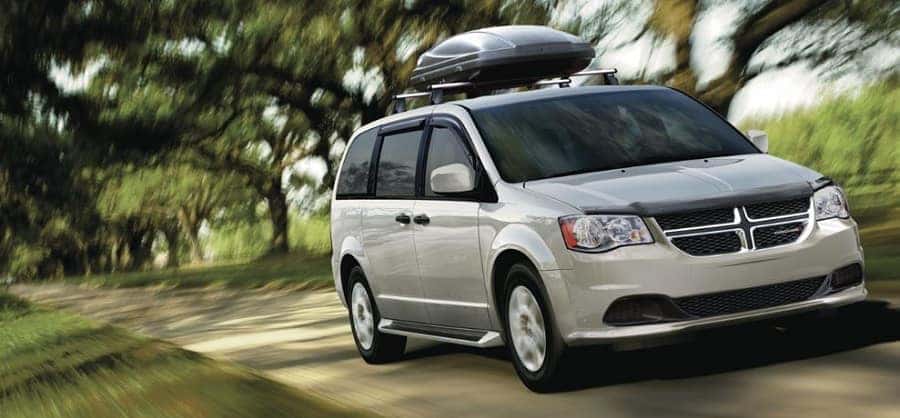 For over three decades now, this awesome vehicle has led the park of some of the best minivans. This year, that crown is still retained. The
2019 Dodge Grand Caravan Arlington Irving Dallas TX for Sale
comes on to be top in the list of family minivans available. The reliability and safety are second to none. This year offers extensive exterior features that help drivers face winter driving confidently, and comfortably too. Among some of these features are heated mirrors that almost makes you forget about chiseling on icy mornings, and they will help you enjoy improved safety during long and cold drives by removing frost from your driving mirrors. All year round, you definitely will love the bright, quad halogen headlamps. With it, you wouldn't have issues seeing your way through as you navigate your car. A new and rich system of inter connected fog lamps are right in place to aid your viewing angles through any thick mist.
Featured under the hood for the 2019 Dodge Grand Caravan Arlington Irving Dallas TX for Sale is a sturdy 3.6-liter V6 engine that is pumping out 283 horsepower and 260-pound feet of torque. This engine is the popular Penta star engine, a laudable, and known for its smooth delivery of power as well as amazing fuel economy. This engine is locked to a 6-speed automatic transmission with a seamlessly smooth shifting characteristic. unlike other cars in this category it doesn't come with the annoying noise when shifting to a new gear. Above all, the V6 engine is compatible with E85, this means it can operate with blend of ethanol and gasoline. With that engine, it deftly propels this minivan's so fast on the highway or from a stoplight. The automatic transmission catches the search for the right gear within micro seconds. When properly equipped with the trailer-tow prep package, this beamer is able to tow up to 3,600 pounds. This beamer is a front-wheel drive and keeps a decent fuel economy value of city/highway: 17/25 mpg (gasoline), 12/18 mpg (E85).
The 2019 Dodge Grand Caravan Arlington Irving Dallas TX for Sale comes in three trim levels: SE, SE Plus, and SXT;
SE: Comes with a tri-zone manual climate control, an auto-dimming rearview mirror, remote keyless entry, a rearview camera, third-row Stow 'n Go seats, as well as a user-friendly Uconnect infotainment system with a 6.5-inch touch screen with a six-speaker stereo.
SE Plus: SE Plus adds a satellite radio, Bluetooth, Uconnect voice command, a leather-wrapped steering wheel, USB input, as well as a shift knob, premium cloth seats, and fog lights up its extensive list of features.
SXT: This trim offers a power liftgate, dual power-sliding rear doors, leather upholstery with suede inserts, a power-adjustable driver's seat, and second-row Stow 'n Go seating in addition to the already standard third-row Stow 'n Go function. It also features a tri-zone automatic climate control, a heated steering wheel, heated front seats, second-row window shades, as well as overhead storage bins.
*Prices and details may change at any moment without notice. This page is for information purposes only and dealer is not responsible for any inaccuracies. See dealer for most current, up-to-date information and details.